PUIK - Sille gallery - Oudewater (NL) 2015
Sunday, February 01, 2015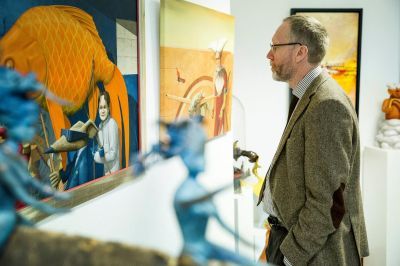 February 1 to February 24, 2015
"PUIK"
Extraordinarily remarkable art from Dutch soil!
Painting, photography and sculptures
Main exhibitors: Jacky Zegers, Abraham Blankers, Roos van der Meijden, Lisette Durinck, Marja Verkerk-Smit, Johnny en Kyrah de Wit, Peter van Oostzanen, Marja Steinmetz and Rinus Hofman
On Sunday 1 February, we would like to raise a glass with you during the festive opening of the exhibition PUIK. There is music from pianist Chris Plu and Jazz zangeres Lise Gilsing and a wine tasting of Grandi Vini with Bernard Tesink.
Vernissage Friday, February 1 at 2 p.m.
Address:
Sille gallery
Goudestraatweg 8
3421GJ Oudewater
the Netherlands
Opening hours:
Thursday 10:00 AM - 5:30 PM
Friday 10:00 AM - 5:30 PM
Saturday 10:00 am - 4:00 pm
Sunday 10am - 5pm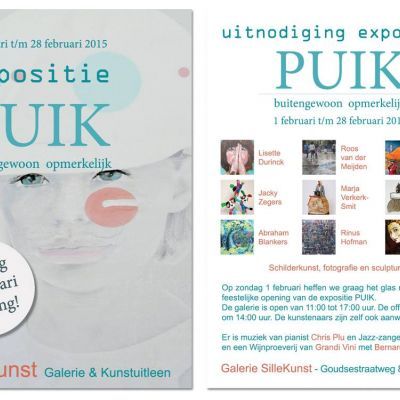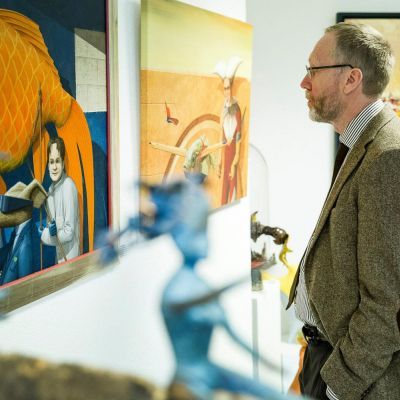 Overview