Limited Edition Fine Art prints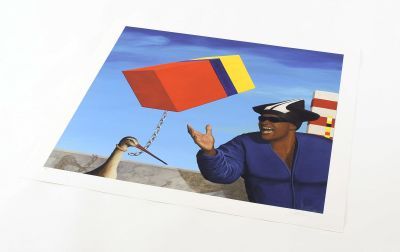 Peter van Oostzanen - limited edition art prints
A painting is a unique piece of art. Made once and by hand. However, if a popular work of art is already sold, there is often still a demand for that work. To respond to these wishes a number of paintings are published in a limited edition art prints edition, a giclée. Because it is made in a small limited edition, the costs can be reduced and it is an affordable alternative to an original work.

Giclée
The giclée technique is a relatively new process and has been specially developed to meet the critical requirements of Fine-Art collectors and connoisseurs of museum quality limited editions. The giclee's are made one by one in a limited pre-determined edition. Decisive for high quality is the professionalism of the printer, the use of colorfast pigments, high-quality carriers, such as acid-free paper, and state-of-the-art equipment. Consequently, Certified Art Giclées have a lifetime warranty.
The result is a stunning resemblance to the original.
More information about giclée>
Certificate of authenticity
All giclée's are signed and numbered and delivered with a certificate of authenticity signed by the printer and the artist.
Due to the small number of copies, the exclusive character is preserved.
The art prints are made in collaboration with Re-Art and sold through the web shops of Imaginary Realism.