Privacy statement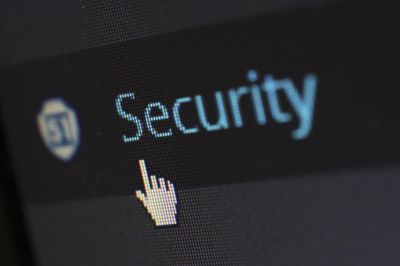 Privacy policy
When subscribing to the newsletter and sending a response with the contact form or e-mail, privacy-sensitive data or personal data is processed. Careful handling of personal data is of great importance. Personal data is therefore carefully processed and secured.
Our processing takes into account the requirements of privacy legislation. That means among other things that:
It is clearly stated for which purposes personal data is processed. This is done through this privacy statement;
The collection of personal data is limited to only those personal data that are necessary for legitimate purposes;
You have first been asked for explicit permission to process your personal data in cases where your permission is required;
Appropriate security measures are taken to protect your personal data and that also demands of parties that process personal data on assignment;
Respect your right to offer, correct or delete your personal data on your request.
Use of personal data.
Your personal data is used for the following purposes:
sending the newsletter
sending your order
to be able to e-mail or telephone you if this is necessary to be able to provide services
When you subscribe for the newsletter, a reaction via the contact form or e-mail, we receive certain information from you. That may be personal
data. We only store and use the personal data that is provided directly by you, in the context of the service you have requested, or for which it is clear that it is provided to us for processing.
We use the following data for the purposes stated in this privacy statement:
Name and address
E-mail address
Telephone number
After subscribe for the newsletter, your e-mail address will be added to the list of subscribers.
Publication
We do not publish your data.
Distribution to third parties
No information is provided to third parties.
Security
We take security measures to prevent abuse of and unauthorized access to personal data.
Retention periods
Newsletter: the information you provided when subscribe for the newsletter will be deleted when you unsubscribe from the newsletter.
Reaction through response form or e-mail: your name and e-mail address with your response will only be stored visible to the artist. If you want to have this removed, you can contact us.
Changes to this privacy statement
We reserve the right to make changes to this privacy statement. It is recommended that you regularly consult this privacy statement so that you are aware of these changes.
View and change your data
For questions about the privacy policy or questions regarding access and changes to (or deletion of) your personal data, you can contact us at any time via the details below.
You can also send a request to view, change or delete this data. You can also submit a request to request a data export before data is used with your permission, or state with reasons that you want to limit the processing of personal data.
To prevent abuse, you may be asked to identify yourself adequately. When it comes to access to personal data linked to a cookie, you must send a copy of the cookie in question. You can find this in the settings of your browser. If the data is incorrect, you can request to change the data or have it deleted.
Contact details
Artist's name: Peter van Oostzanen
Contact telephone: +31 (0) 629133565e-mail: vanoostzanen@gmail.com
This privacy statement was last modified on 27-11-2019.