'FOUR' - Treff 4 - Soest Germany -2021
Saturday, June 19, 2021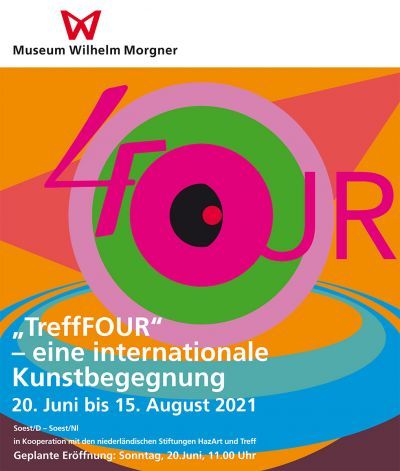 June 20 to August 15, 2021
"FOUR" - Treff.International art meeting between Soest Germany and Soest Netherlands.
Members of the Kunstverein Kreis Soest meet artists from Soest Netherlands in the exhibition 'Four' in the Wilhelm Morgner Museum in Soest Germany
In this cross-border, contemporary meeting, a jury has selected the work of 50 artists - from Soest (NL) and Soest (DE) - who will show paintings, graphics, sculptures, installations and photography. This is the 4th time that this art exchange has taken place. The Treff and HazArt foundations, in collaboration with Kunstverein Kreis Soest and the Wilhelm Morgner Museum, provide an overview of the state of affairs in contemporary art in both countries with the aim of using the universal language of art to clarify what moves artists, how they reflect and how they subsequently shape this. It also becomes clear how art forms change under the influence of the times in which we live as well as new technical possibilities that arise.
Participating artists:
Cinzia Bailo
 - Harald Becker - 
Ilse Blommestein - Marjoleine Brons - Mies van den Brûle - Benno Dalhoff - Elke Demter - 
Gisela Fischedick - Markus Frede - Dieter Fuchs
 - Petra Gillhaus - Hans de Goede - Marcel Häkel - Ute Hoeschen
 - Martin Hümmecke - Manon von Ikier-Hoppe - Nadjezjda van Itterum - Lucia Jacobs - Knut Kargel
 - Michael Kestner - Ada Klar
 - Alexander Klar
 - Peter Kroh
 - Carola Lantermann - Frank Linsewski - Marietta Löer - Petra Lüning - José S. Ocón - Peter van Oostzanen - Günter Piepenbreier - Viktoria Plinke - Ingeborg Porsch - Klaus Rahmann
 - Fritz Risken - Chris Rodenburg - Barbara Ruppik - Helmi Schellinger - Peter Schipper - Andrina Schulten - Manfred Schulz
 - Matthias Stukenborg - Vignesan Shanmuganathan - Jean-Marie van Staveren - Anita Wehye
 - Wilma van Weijen
 - Corine van der Werf - Heike Wiegand-Baumeister - Nadja Willems
 - Vera Wundes
 - Anita Zassenhaus
Museum Wilhelm Morgner

Address:
Thomästraße 1,
59494 Soest,
Germany
Phone: (02921) 103-1131
Openingstijden: Tuesday 1:00 PM - 5:00 PM
Wednesday 1:00 PM - 5:00 PM
Thursday 1:00 PM - 5:00 PM
Friday 1:00 PM - 5:00 PM
Saturday 11:00 AM - 5:00 PM
Sunday 11:00 AM - 5:00 PM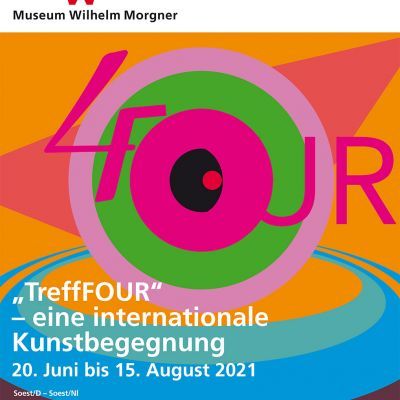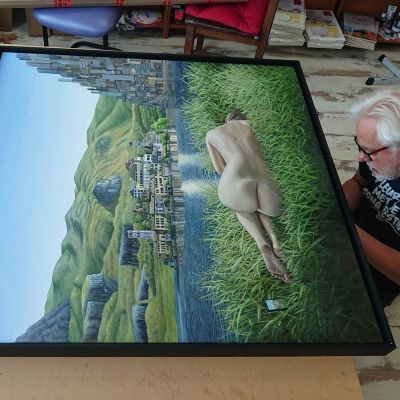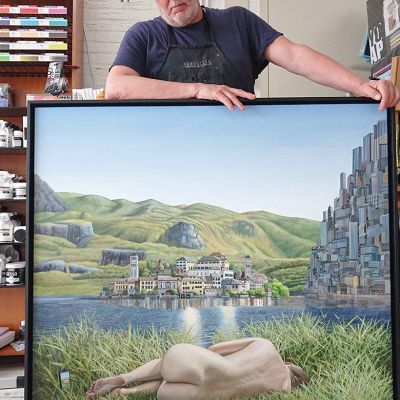 Overview