Low countries and the sea - Musiom - Amersfoort (NL) 2021
Sunday, January 30, 2022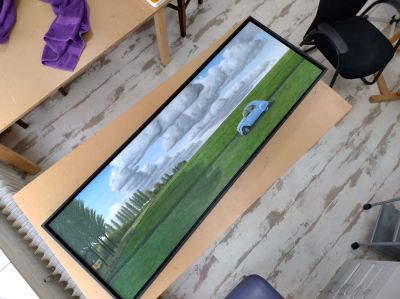 December 3, 2021 to May 29, 2022
"Low countries and the sea"
With work by a.o.. Linda Verkaaik, Arvee, vanhorck, Ad Arma, Gerard te Wierik, Theo Koster, Sjaak Smetsers, Peter van Oostzanen en Albert Niemeyer.
The landscape has always provided much inspiration to artists. It is one of the main themes in art history. Not only the land, but also the sea is an inexhaustible source of inspiration for artists. In this exhibition we do not limit ourselves to the land alone, but there is also room for water.

Don't expect windmills, farms or frozen canals at Musiom. The contemporary landscape art in this exhibition leaves a lot to the imagination. In addition to paintings, a lot of space has also been set aside for spatial work. The images enter into a relationship with the landscape or the water. They arise out of it or, on the contrary, disappear into it.
Address:
Musiom
Stadsring 137
3817 BA Amersfoort
info@musiom.art
The Netherlands
Opening hours:
Friday 12:00 - 17:00
Saturday 12:00 - 17:00
Sunday 12.00 - 17.00
Accessibility:
By car
Guarded / paid parking is possible in the immediate vicinity Parkeergarage Koestraat (Grote Haag 2, 3811 LM Amersfoort) and Parkeergarage Mondriaan (Soeverein 36, 3817 HV Amersfoort). From there it is about a 250 meters walk to the Musiom.
By public transport.
Plan your route to the Musiom via Openbaar Vervoer Reisinformatie or call the Public Transport Information Line: +31 (0) 900 9292.
From Amersfoort Station: Line 17 to Leusden, bus stop Hendrik van Viandenstraat. From there, walk about 75 meters to the Musiom.
Works on display at the exhibition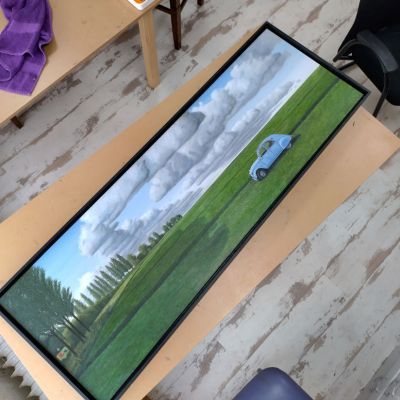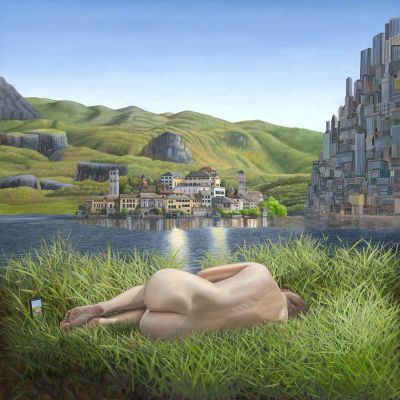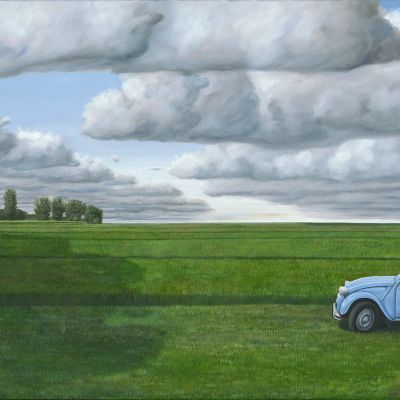 Overview