Between magical realism and surrealism: a new Dali...?
Thursday, January 13, 2022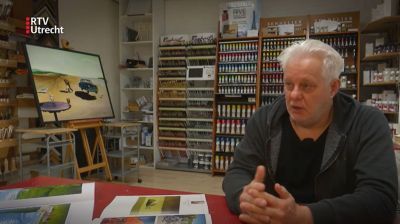 The exhibition "low countries and the sea" was the reason for RTV Utrecht to make a video portrait of Peter van Oostzanen. In this video, Peter talks about his motivations and how he came up with the theme and style for his art. You get an insight into the painting process of the artist and he talks about his contribution to the exhibition 'Low lands and the sea', which can be seen at Musiom in Amersfoort in the spring of 2022.
The video is in dutch.

The whole article can be read here on the website of RTV-Utrecht
Overview